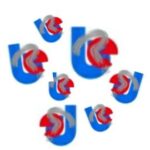 In 2012, several I.T. and Management professionals joined together to establish BELEARNING that provides services on project execution, training and consultancy in the areas of I.T., e-marketing and management.
We are based in Hong Kong (including Macau) and facing to the Asia-Pacific, mainly Malaysia, Vietnam, Thailand and Australia. We are primarily a peripatetic business indeed.
Our clients fuel for our learning and growth.
Our Name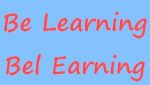 Learning makes us being strong and growing, earning is very nice (Bel in Italian means beautiful and nice), our clients earn more by our contributions, it is so beautiful.
Our Mission
BELEARNING always endeavors to promote the popularity of A.I., Big Data and Cloud Computing, especially for general industries and areas. We contribute our utmost effort to achieve this goal through training, consultancy and I.T. projects execution.
Our Contact Info
Address: Rm 2311, 23/F, BEA Tower Millennium City 5, 418 Kwun Tong Road, Kwun Tong, Kowloon, Hong Kong.
Telephone: +852 3625 4783
WhatsApp: +852 6656 3743
Email: info@belearning.hk