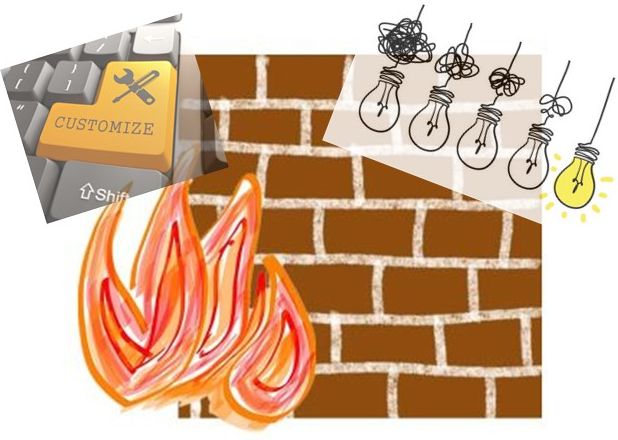 Recall to our article dated on 13 January 2021, it discussed about Next Generation Firewall (NGFW). As promised, here we talk about UTM with its correlation with NGFW.
UTM is the abbreviation for Unified Threat Management that refers to a single security solution with ONE security appliance. This appliance provides multiple security functions at a single point on the network.
Generally, UTM does have the following functions , namely: antivirus, anti-spyware, anti-spam, network firewalling, intrusion detection and prevention, content filtering and leak prevention. In some cases, it may also provides extra services including remote routing, network address translation (NAT), and virtual private network (VPN) support.
UTM has a profound trait, simplicity. The UTM appliances provide out-of-the-box policies, management, and reporting tools designed for ease of deployment and ongoing management.
Meanwhile NGFW appliances request more customizations to cater organizations' specific security needs, like security policies, manual reporting and management requirements.
It can be seen that UTM includes features over NGFW although some sources say they are synonymous. BELEARNING clarifies this confusion here.
Let's take a look on the diagram below:

NGFW vs UTM while Customization vs Simplicity. Technically, they are opposite. Fortunately, BELEARNING's security solutions combine both of them into ONE. We do the hard part while delivering simplicity to you.
References:
https://searchsecurity.techtarget.com/definition/unified-threat-management-UTM
https://digitalguardian.com/blog/what-unified-threat-management-utm-defining-and-outlining-benefits-unified-threat-management
https://www.watchguard.com/wgrd-resource-center/help-me-choose