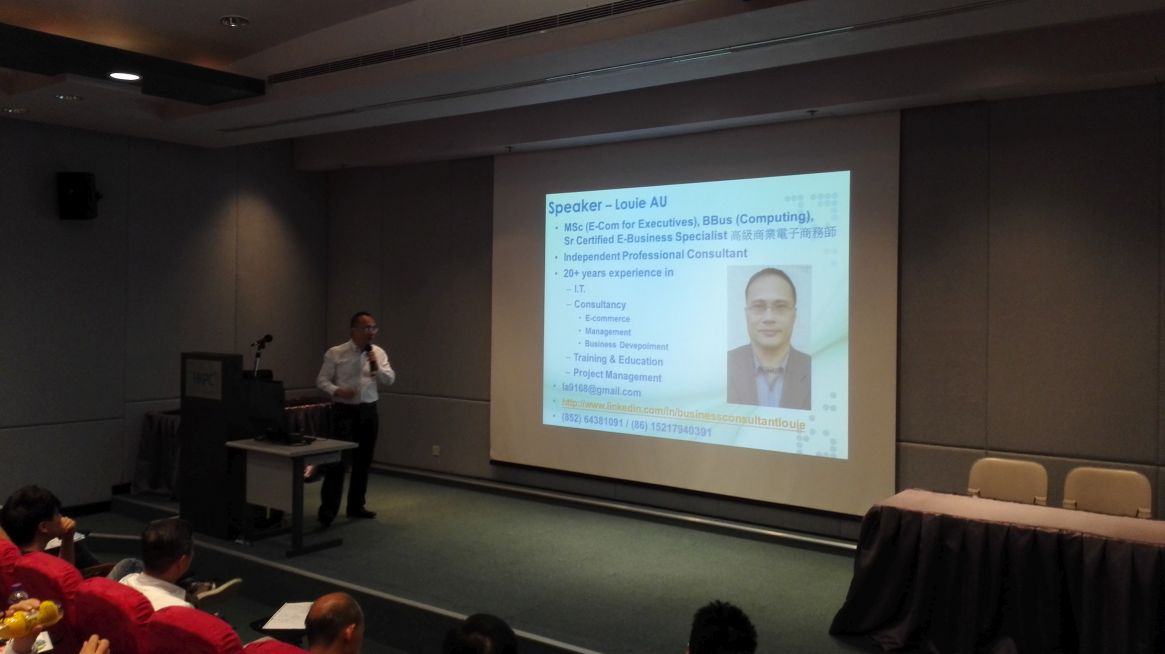 Management and Strategies with I.T. and A.I.
Senior management should be aware of the necessity of A.I. or similar advance technologies. Sadly, many companies have not yet deployed I.T. wisely. A.I. is too advance to them indeed. Ironically, many senior management and business owners under-estimate the importance of I.T., likewise misposition IT in their enterprises, or even disrespect this professional tool. The reasons of this phenomenon are diverse, including but not limited to lack of knowledge of I.T. strategic planning and management.
Once they realize the true meaning of I.T. to their working environment AND take appropriate actions, they will be back on the right track and are able to catch up with the technology explosion.
The keys here are Training and Consultancy, from foundation to executable practice, all senior management and business owners are invited to contact us and see how we can help via Training and Consultancy.
The above photo was taken at Hong Kong Productivity Council in 2015 when our consultant was conducting a training in cloud computer for a huge group of business owners and senior management staffs.
The contact information of Louie AU (the Trainer / Consultant) had been updated as follow:
The email now is louie@belearning.hk and his LinkedIn Profile can be found via this link: https://www.linkedin.com/in/louiehwau/.